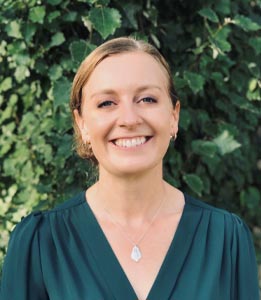 Director since: August 26, 2016
Number of Shares Owned: Nil
CEF Nominee: Yes
Areas of Expertise:
Governance

Commercial

Real Estate

Property Management

Finance

Accounting

Taxation
Principal Occupation during the Preceding Five Years:
Owner and property manager of a private residential real estate company in Wetaskiwin, Alberta (2011 to present)
Asset Manager for Triple S. Management Ltd. (February 2017 to present)
Chief Financial Officer of KV Mortgage Fund, KV Capital Inc. and KV Private Equity Inc. (January 2019 to January 2020)
Reasons for Serving on SAGE Board:
I'll never forget the phone call I received in January 2015 when my cousin asked if I had heard that ABC District Church Extension (CEF) was in financial trouble. Or the moment when I read CEF's 2012 audited financial statements and realized that the failure of the CEF had been hidden from its membership for years. I was angry and hurt that our church leadership had violated our trust. When I was asked in the spring of 2015 to serve on the CCAA creditor's committee I had hoped that my skills and experience could be used to protect the interests of CEF depositors and that I could assist with developing a plan to get as much money back to depositors as quickly as possible.
When the CCAA restructuring plan was being developed, I put my name forward to serve on the board of directors of "Newco" (now SAGE) so that the interests of CEF depositors would continue to be protected. I also wanted to make sure that the mistakes of the CEF would not be repeated. To that end, I am committed to ensuring that SAGE will continue to operate with excellent corporate governance, be financially accountable and give regular updates to its shareholders. I am also proud to say that we have put together a team of highly skilled professionals who are working diligently to execute the plan to maximize the value of SAGE assets and return cash to our shareholders.
Current Board/Committee Membership:
Director
Executive Board Chair
Audit Committee Member
Special Committee Member
COVID-19 Pandemic Oversight Chair